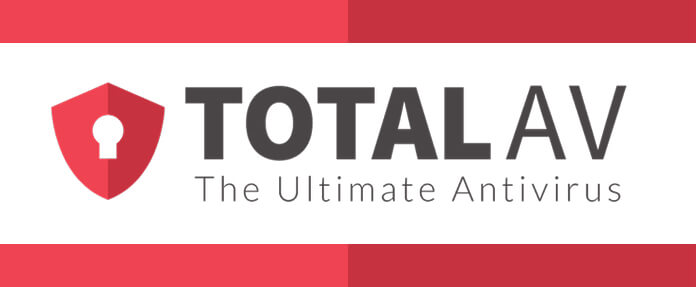 Total AV Antivirus Review: Software's Pros And – Unluckily – Cons
From the first sight on the antivirus market, it may seem like there are so many worthwhile products that the protection of your computer won't be a big deal. However, this incredible diversity of the software is very confusing in case you have no time to deep into the AV characteristics. That said, here's a short TotalAV review for you to make conclusions about this product.
Standard TotalAV module costs only €19.95 during the first year of usage, yet, grows in the next years' price up to €100 – an unpleasant surprise if you've put in your credit card data and forgot about this feature. While the primary price is quite affordable, the normal cost of the product exceeds the average price of other AV products.
In the list of Total AV antivirus functions, you won't find something extraordinary, except for, maybe, the ID Protection, which we'll talk about later. Here are quick and advanced malware scans, real-time computer protection, disk cleaner, system boost, and web protector.
System scan, as usual, searches for harmful programs and suspicious activity on your computer – yet, not quite successfully. As known, when scanning a purposefully infected computer, software misses about a half of malware; real-time protection shows equally disappointing results. It is able to disclose most common viruses, but that doesn't really improve the situation.
Other functions like browser ad blocker (available for Chrome, Opera, Firefox), system boost and disc cleaner perform their tasks flawlessly. We found Disc Cleaner function especially useful – it detects all the odd files, which borrow your computer's free space, and deletes them, providing you with more interesting pastime than digging into system files, error reports and other space consuming content.
Talking about the safety on the Internet, according to the numerous Total AV antivirus reviews (and our sincere agreement) this anti-malware service definitely has something to brag about. Except for already mentioned ad blocker, antivirus has a Safe Site plugin to avoid potentially dangerous web resources and a built-in firewall system which provides additional security to your computer. However, the feature, which actually distinguishes this AV software from other products presented on the market, is the ID Protection function.
ID Protection monitors the Web in order to find the mentions of your private information. It scans news articles, court records, social media and other different sites for the misuses of your personal data (name, physical and email addresses, mobile phone, credit card, passport, driver's license numbers). Total AV review points out on the potential of this feature – it's surely a brand-new level of your identity's protection.
All in all, TotalAV is a nice, comparatively cheap (at least, during the first year of usage) antivirus, which has all the needed functions for your computer's protection. It has multiple extra features like VPN or Safe Password Store, for which you have to pay on top. For the computer data security we'd recommend choosing another software, but if you need a light, yet, reliable Internet protector, then TotalAV is definitely your choice!