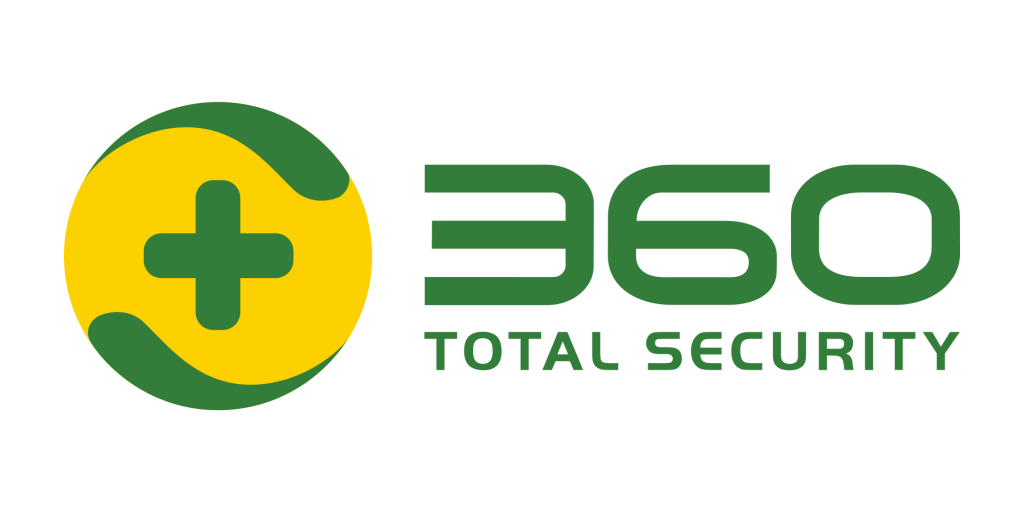 Is 360 Total Security any good? Our short overview
Today we will introduce you the interesting software - 360 Total Security anti-virus. A large number of positive reviews characterizes this product, and, according to tests, it outperforms some similar anti-viruses.
Qihoo 360 Total Security is an entirely free online protection and anti-virus of the Chinese segment. Among beginners and other users, this anti-virus is known as 360 Total Security. The 360 ​​Total Security application has extensive functionality for optimizing the performance and cleaning of operating systems. It uses Avira and BitDefender engines.
The application functions include several scanning options and a choice of accelerated cleaning tools. It works fine even on the oldest, most loaded computers, and is also compatible with Windows 7, Windows 8 and even Windows 10. Also, this program has extensions available for browsers: Google Chrome, Opera, Mozilla Firefox, Yandex Browser.
Due to its extensive and free functionality, this service can create big competition for both free and paid programs in this area, but it is not the best option. Nevertheless, it lags behind the tests from AVG and Bitdefender, even though it uses their engines.
And yet, what value is this program, and what distinguishes it from other anti-virus programs? Let's figure it out.
Features
| | |
| --- | --- |
| Price | $12.99 |
| Windows | Yes |
| Mac | Yes |
| iOS | No |
| Android | Yes |
| Auto-Virus Scanning | Yes |
| Email Protection | Yes |
| Money-Back Guarantee | 30 days |
| Manual Virus Scanning | Yes |
| Real-Time Antivirus | Yes |
Pros & Cons
Pros:
anti-virus is free;
easy-to-use and has a simple interface;
does not load the system, the application does not take up a lot of memory and does not clog it by installing a bunch of add-ons;
cleans the system from unnecessary files;
is based on powerful AVG and Bitdefender engines;
360 Connect tool allows you controlling your computer's settings from a distance. Smartphone app will enable you to help others use Total Security remotely;
automatically scans removable drives;
there is protection for online purchases;
has requests for various operating systems and extensions for browsers;
offers to disable unnecessary programs.
Cons:
a large amount of advertising;
need additional settings for regular and smooth operation;
sometimes skips viruses when scanning
the free version does not contain all the functions, some of them are available only in the paid version
does not provide much data about what it finds and removes.
360 Total Security Antivirus Price and Plans
360 Total Security includes three paid packages for home use and two packages for business accounts. Differences between free and paid plans in accessing premium features are managing an account on multiple devices, remote control from the phone and the Internet, and other essential functions. When purchasing any plan, a 30-day money-back guarantee is provided. Prices are reasonable and proportionate to quality.
Prices and Plans for a Personal Account
As we said, there are three types of premium versions for individual accounts.
Prices differ in the period for which you purchase a premium subscription, as well as in the number of devices on which you can use one account.
There are three such plans.
All of these plans include:
Ad Blocker;
Driver update;
Privacy cleaner;
Firewall;
Data shredder;
Disk analyzer;
Scheduled Cleaning;
Get priority using the latest features;
No ads in the app;
Unique Live Themes;
Privileged Access to Technical Support.
Besides, the premium version is always being finalized and improved, new features appear.
Prices and Plans for a Business Account
360 Total Security provides two packages for business accounts: standard ($ 14.99 / Year) and advanced ($ 19.99 / Year). Both are provided for one year, after that you need to repurchase a subscription. The difference between the extended version in the presence of several functions:
| | | |
| --- | --- | --- |
| Features | 360 Business Standard | 360 Business Advanced |
| Simple, fast and flexible deployment | Yes | Yes |
| Easy to use security management console | Yes | Yes |
| Extended privacy protection | Yes | Yes |
| Shield behavior to catch any suspicious changes | Yes | Yes |
| Cloud-based security systems offer real-time protection | Yes | Yes |
| Privileged Technical Support | Yes | Yes |
| Data Shredder - Permanently delete sensitive data | Yes | Yes |
| Centralized management of multiple devices | No | Yes |
| View warnings and criticisms instantly | No | Yes |
| Create a template for easier management | No | Yes |
| Price | $ 14.99 / Year | $ 19.99 / Year |
The differences are insignificant, but with additional functions, it is more comfortable to use the program. There is also a 30-day free period. You can get it by registering an account or by purchasing an advanced plan for a business account (in this case, you do not pay for 12, but for 13 months of use at a fixed price).
360 Total Security Antivirus Pros & Cons
Pros:
Easy to use
It is one of the few anti-virus programs that offer so many services for free. It has all the basic checkers and add-ons, and you do not have to pay for them. Besides, it is very convenient and easy to use. Just a couple of settings clicks - and the program is ready to work. This process does not require any special skills. The program interface is convenient, elementary, which allows even a novice to work with it easily. He deserves credit for usability.
Clean Up Option
The program has the addition of cleaning up unnecessary files. Here you can clear temporary files, as well as unnecessary plugins. It includes browser cache, free disk space, temporary windows files, etc. It can be done with one mouse click. It is also possible to select after scanning what you want to leave and what to delete.
Two Antivirus Engines
Antivirus uses not only its engine but also some of the most powerful engines: AVG and Bitdefender. With these in mind, a very good, reliable anti-virus protection is guaranteed.
Built-In Monitoring Tool
A notable fact is the presence of a built-in monitoring tool that checks the performance of malware and virus detection engines. Although this is not a functional, but rather an information tool, 360 Internet Security confirms its focus of a program using cloud services.
Simple Threat Detection System
When a potential threat is detected, 360 displays necessary information about the nature of the malware, its location, behavior model, and method of detection: a cloud service or a local scanner. It greatly simplifies finding the threat.
Cons:
Ads on Free Version Might Be Annoying
Although the anti-virus is free, it will persistently offer you to purchase a premium version that has advanced functionality. And in the free version, there is advertising. And there is a lot of it.
Antivirus Acts Without a Notice
Although the program has a function of notifying the user about the nature, reason, location of the threat, however, it does not always work. The antivirus is sometimes acting independently.
Not 100% Detection Rate
What is most negative - this antivirus sometimes skips viruses during scanning. Of course, sometimes Kaspersky misses threats, but here it happens a little more often.
Free Version is Very Limited
The free version does not have all the functions. Some of them are available only in a paid subscription such as AdBlocker; Driver update; Privacy cleaner; Firewall Data shredder; Disk analyzer Scheduled Cleaning; Get priority using the latest features; No ads in the app; Unique Live Themes; Privileged Access to Technical Support.
360 Total Security Extra Features
In addition to the essential functions of the antivirus program, 360 Total Security also offers reliable optimization tools.
In addition to its main components, 360 Internet Security provides functionality for protecting against identity theft by keylogging and webcam image capture. Some features are very similar to Bitdefender developments, for example, cloud-based real-time protection, which probably partially uses the Romanian vendor definition sets.
The program provides an online shopping protection feature. There are some minor flaws. They consist in the fact that if you go to the sites eBay, Avito, Aliexpress, then the scanning process starts automatically. It always says that your data can be intercepted by running licensed programs. But it is easy to fix - add sites to the white list.
You can clean and accelerate on the dashboard and with just one click of the mouse start them up. Compared to other setup programs, the 360 ​​Total Security is stable.
Patch Up allows you to automatically updating many programs, and the Wi-Fi Check tool checks the security of the DNS / password strength.
More features are in the premium version. They are often updated and improved.
How to Install and Setup
The first step is to decide which program you want to download: 360 Total Security Essential or 360 Total Security. 360 Total Security is a multi-functional computer program, and 360 Total Security Essential is designed for antivirus protection.
360 Total Security Essential: Virus and malware protection, multi-module protection, test environment, secure online purchases, privacy protection, Internet browsing protection, system protection.
360 Total Security: All the functions of 360 Total Security Essential, as well as updating the system, checking Wi-Fi security, cleaning and speeding up work.
In our case, we will consider installing the antivirus 360 Total Security directly.
The Installation Process for Windows
download the file from the official website
after downloading, run the file
a new window opens: click the "settings" button and select the folder in which you want to place the data, the programming language, and also familiarize ourselves with the agreement
After that, click the "Install" button
Next is the installation process. It can be placed in the background; you will receive a notification when the program is fully installed
When the file is installed, the official website will open. You can close the browser and go directly to setting up of the antivirus
Settings
After installation, you need to configure the antivirus for full operation.
The first thing we do is activate the engines.
In the antivirus window, click on the «Avira» icon and activate it.
After activation, the engine will work only in manual mode, i.e., when you start the scan by yourself.
For the engine to work online:
Click on the shield with a zipper in the upper left corner;
select the big "setup" button;
we find the item "Use the Avira engine and activate it," move the slider to the right;
save the settings.
After that, you can use the program and run your first scan. The installation process is quite simple and does not require any special skills.
Installation on Android
Go to the Play Market app store and download the file. In just a couple of minutes, your gadget will be under the reliable protection of a new program. What is essential, for the installation, you do not need to pay or to leave your data.
The installation of antivirus for other devices is similar.
Install the extension on the browser
This process is as simple as possible. You can download the extension for browsers from the main page of the site. After downloading, launch it and get many features and protection. Once installed, the extension can detect real-time malicious URLs, implement anti-fraud capabilities, anti-phishing, anti-malicious URLs, and protect you from web threats.
360 Total Security Video Guide and Review
Our Verdict
360 Total Security has proven to be a quite effective antivirus with a clear interface that does not use the intimidation methods that distinguish small antivirus scanners. The 360 ​​TS scanner has a minimal impact on system resources. And most importantly, it is an entirely free antivirus that provides many additional tools. Maximum protection is provided when connecting antivirus engines Avira and Bitdefender.
But, like any program, it has drawbacks, so it is difficult to call it the best.
What do you think about this? Leave your comments and feel free in opinions and questions.