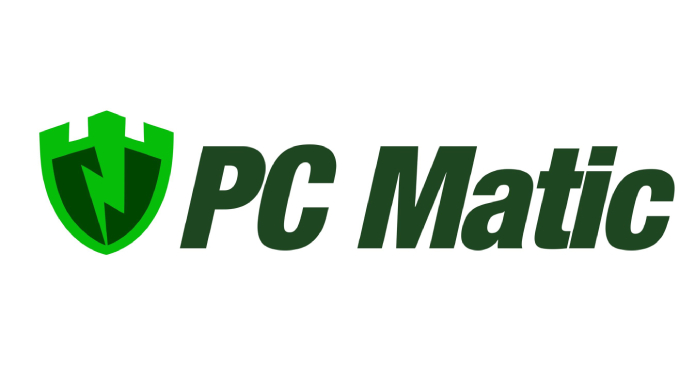 If you are looking for a software to protect your devices from viruses and other harmful and malicious programs, then PC Matic might have popped up on your radar as you were looking through options. PC Matic is one of the most popular programs that people use to protect their computers and other gadgets. But you might want to see it in action before you commit financially to the product.
That's understandable! In this review of PC Matic, we'll give over all the information that you need to know to make a careful decision on whether PC Matic is good for you and what benefits PC Matic has to offer to meet your specific needs.
PC Matic Features
| | |
| --- | --- |
| Price | $50 |
| Windows | Yes |
| Mac | No |
| iOS | No |
| Android | Yes |
| Auto-Virus Scanning | Yes |
| Email Protection | No |
| Money-Back Guarantee | 30 days |
| Manual Virus Scanning | Yes |
| Real-Time Antivirus | Yes |
PC Matic Pricing & Plans
While problems and issues with your computer can be complicated and difficult to understand, the pricing and plans of PC Matic are not difficult to understand. They keep it very simple and
give you two options for your PC Matic subscription. The first plan is an annual subscription that costs $50 a year. You pay $50 a year, and you have access to all of the basic and premium features of PC Matic. It is renewed each year on the same date.
The second subscription option that you have is the lifetime subscription. The price for a lifetime subscription is $150. As you can see, if you plan on having PC Matic for 3 or more years, the lifetime subscription offers enough value. This offer makes it easy for you to decide on PC Matic as your lifetime solution to fighting viruses and protecting your computer.
When compared to competitors, PC Matic is one of the most affordable antivirus solutions out there. Others are hundreds of dollars per year. And while PC Matic is still an investment, it's much more achievable for the average person who doesn't have a lot of extra money to pour into antivirus programs.
PC Matic Antivirus Pros
Features whitelist anti-malware protection
Relatively affordable compared to some other antivirus programs
Lifetime plan available
Offers PC optimization tools
30-day money-back guarantee
Whitelist Anti-Malware Protection
This is one of the features that helps to put PC Matic above a lot of the competition when it comes to the quality of the technology used in antivirus programs. Having an advanced whitelist program allows you to have full control over which programs run on your computer as well as which downloads come and go. If you like having manual control over your computer's security, PC Matic's whitelist program will come in handy for you and add value to this antivirus program.
Affordability
We already discussed this earlier, but it is a great feature of PC Matic. There are programs out there that charge anywhere from $200-$500 a year and don't offer a lifetime subscription. With PC Matic, you can pay a low yearly fee. Also, you can buy a very affordable lifetime membership to save thousands of dollars in PC protection. Affordability is one of the biggest strengths of the PC Matic program.
Lifetime Plan Available
With a lifetime plan, you won't have to keep paying a yearly subscription, and you can count on updates and other developments from the PC Matic team. You can save a lot of money and gain peace of mind by getting the lifetime plan for this antivirus program.
Offers PC Optimization Tools
While you might be looking for something to help prevent viruses and other harmful programs from affecting your computer, PC Matic offers much more than that. PC Matic has a full suite of PC optimization tools that help you to identify problems that might be slowing down your computer, diagnose them, and fix them all from the PC Matic dashboard. If you are looking for an antivirus that has a lot of extra value built-in, this is a great option for you.
30-Day Money Back Guarantee
If you are unsatisfied with everything that PC Matic has to offer, there is a way to get your money back if you are. PC Matic offers a 30-day money-back guarantee that refunds your purchase if the program malfunctions and does not function as intended. If you find that the PC Matic antivirus doesn't live up to expectations in the first 30 days, you are entitled to a refund of your purchase price. It gives you supreme confidence and peace of mind that there is no risk in investing in PC Matic.
Responsive Customer Service
One of the biggest assets of PC Matic is the quality of its customer service team. We have found their customer service team to be experienced, friendly, and eager to help you solve problems. If you want to leap but are hesitant, you can be sure that the customer support team will be there to help you through the process and address any concerns that you might have.
PC Matic Antivirus Cons
Slows down the computer while running
Gives some false positives
Manual tests are difficult to run
Not available for Mac or iOS
Lowers Computer Performance While Running
One of the things that we don't like about PC Matic is that when it is running on your computer or mobile device, it can be hard to run other applications and programs at the same time as PC Matic because it does take significant memory overhead to keep PC Matic running in the background. It won't be a problem for most people who only pull up PC Matic to run a diagnostic scan and then close it afterward.
False Positives
PC Matic is known to be a little too aggressive at times with the protection that it offers and it can sometimes give off false positives and tell you that there is a problem when there isn't. It should be considered a rare occurrence that you won't have to deal with that much, but it can be annoying when it does happen.
Manual Test Difficulty
One of the things that we would like to see changed about PC Matic antivirus is the difficulty of running manual tests. While the automatic tests is a no-brainer and complete themselves without direction from you, it can be tricky the first few times to figure out how to run a manual scan. The UI and navigation within the app can be improved to solve this minor issue.
Not Available for Mac or iOS
One of the most significant drawbacks for PC Matic is that it currently does not offer support for Apple devices. As some of the more popular devices in the world, we would love to see a shift that brings PC Matic to these users. Unfortunately, the fact that it is not offered to Mac or iPhone owners means that PC Matic is missing out on basically half of their potential user base. We would be thrilled to see PC Matic increase functionality and roll out antivirus programs for Mac and iPhones.
PC Matic Extra Features
PC Matic offers a ton of features that make it one of the most comprehensive and impressive antivirus programs on the market. Here are some of the benefits that PC Matic has to offer that we haven't touched on yet.
Removing Junk Files
PC Matic can help you reduce clutter on your computer by reducing junk files. It can make your computer files easier to navigate and increase your overall computer performance in things like speed and responsiveness. It can also save you a lot of storage space as well.
Getting Rid of Non-Essential Tasks
When our computers run non-essential tasks in the background, it can severely reduce the quality of our device's performance. PC Matic can help to cut down on unnecessary tasks that only serve to slow down your computer and frustrate you. It is one of the ways that PC Matic improves computer performance.
Updating Drivers
Updating the drivers on your device is an essential step to improve performance on your computer, but most of the time, it is neglected. Even if you don't know how to update the drivers yourself, PC Matic can help you do it and make it as easy as possible to do tasks that improve the performance of your computer.
How to Install and Setup PC Matic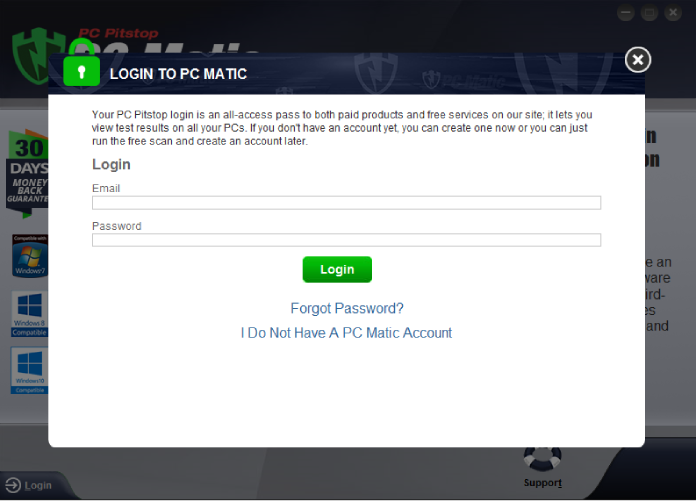 The first step to getting PC Matic on your computer is to navigate to PCMatic Guide. It is the official page of PC Matic, and it contains all the necessary links and information that you will need to install, purchase, and run the PC Matic program on your computer.
Here is the homepage for PC Matic. As you can see, there are two different options for program downloads. You can go to the Home & Office version or the Business version. Most likely, you're going to want the Home & Office version if you are going to be using PC Matic on 5 or fewer devices. Click the button that corresponds with which version of PC Matic that you need.
If you want the Home version, this is the button that you should click to proceed. This button will take you to the Home & Office PC Matic download page. Here is what you should see when you navigate to that page.
As you can see, there are a couple of different options here as well. You can select the "Download" version, which will automatically download the free version of the software. You can use the free version for a time until you decide whether you want to buy the full version of PC Matic or not.
Alternatively, if you already know that you want to purchase the full version of PC Matic, you can click the "Buy Now" button. It will take you to a checkout page and download that will grant you access once payment has been made.
Once you have downloaded the program, you have to run it and follow the prompts that PC Matic gives you. You will be ready to use PC Matic, improve computer performance, and fight off harmful programs that seek to steal your information.
Conclusion
PC Matic is a computer and mobile device antivirus program that is intended to help protect your computer or other devices from viruses and other malicious threats. PC Matic has several benefits and a few drawbacks. It's easy to install and relatively easy to use, although there are some challenges that you might face if you are trying to run manual scans. There are two main pricing plans, and customer support is available to you if you have problems.
Our Verdict
All in all, PC Matic is a robust and effective program. PC Matic is affordable, offers simple and easy to understand pricing plans, helps to optimize your computer for speed. It also provides a 30-day money-back guarantee to ensure your satisfaction. While it is overall a very good program, it also has some drawbacks such as being difficult to use when running manual scans and a lack of cross-platform functionality. PC Matic overcomes those drawbacks and delivers a functional and affordable antivirus program.
One of the things we like most about PC Matic is that it doesn't just offer home solutions. They also have a business program that you can quickly implement in your office to get widespread virus coverage and PC optimization. PC Matic can save your business money by dealing with computer virus programs before they can impact your business negatively. Whether you are running a business or need PC protection for your home, PC Matic should have a solution that is agreeable and well-suited for you.
The most popular Antivirus Reviews