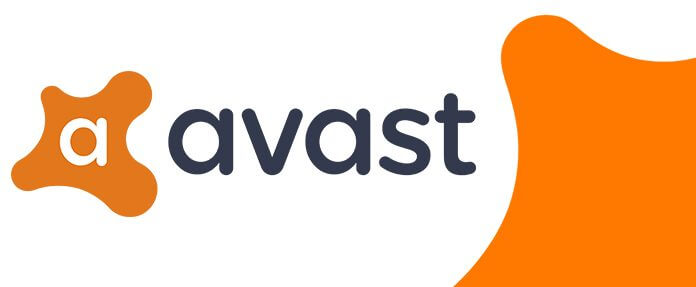 Among numerous antivirus in the market, Avast demonstrates improvements and reliability with each update. Comparing to the similar software which provides only basic functionality, Avast comes with several advanced features. It includes a network security scanner, password manager, browser protection, and some other useful functions.
Avast ensures high standard protection when working both offline and online. Speaking of malicious programs coming from the Internet, they must go through several degrees of security protection in order to infect your computer.
Visit Avast
Avast can block access to online threats at the level of network or block threats after the download is complete. If the malware is on your computer, Avast assumes that it has passed the priority protection levels. In such a case, Avast scans these files again before they are executed, and disinfects them.
From the user's perspective, one of the most excellent Avast features is that this antivirus is virtually invisible. If you install Avast together with another antivirus on the system, you can activate Passive mode to avoid conflicts.
In Passive mode, real-time protection components are disabled. The user can start the scan manually if it's needed. Speaking of regular mode, Avast does not disturb user with loud notifications or other types of annoying software behavior. The combination of high standard security, together with invisibility makes Avast a perfect solution for users.
Avast Antivirus Price and Plans
Avast provides a choice of three possible solutions: Free Antivirus (Essential), Internet Security (Advanced), and Premier (Complete pack). Both Internet Security and Premier packs are available for a 30-day trial. If you are willing to buy one of the packages, you receive a 30-day money-back guarantee to ensure you're not wasting your money. If you try to use Pro functions with the installed Free version, Avast will suggest you upgrade to Avast Internet Security.
Free Antivirus is helpful for necessary computer protection allowing to detect viruses, ransomware, and other common threats in real-time. It also scans Wi-Fi network for security weaknesses and exposes intruders in your network. Another great function you get for free is password security because Avast locks your passwords and log in to sites with one click.
Internet Security pack, in addition to essential functions, will help you to do a safer shopping avoiding fake sites, run suspicious apps safely using Sandbox tool, block phishing emails and spam, and keep personal photos and files safe from unwanted changes. For one computer, Internet Security pack costs $59.99 for one year, $109.99 for two, and $159.99 for three years.
Avast Premier comes with three features in addition to ones suggested in the Internet Security pack. It also includes prevention from the webcam spying, secure deletion of the files. All these leaves no possibility to recover them, and automatic updating of the applications. Premier costs $69.99 for one year, $139.99 for two years, and $209.99 for three.
Avast Antivirus Pros & Cons
Pros:
High-level Malware Protection
According to independently conducted AV lab tests, Avast received 17.5 points, which allows it to be considered the best free antivirus.
The total test result of Avast solutions brought it 9.4 points out of 10. Bitdefender and Kaspersky remain the leaders with 10 and 9.9 points, respectively.
Most users will not experience problems because Avast protects devices on a sufficient level, especially when speaking of normal Internet surfing and file operations.
As one of the most effective solutions, Avast utilizes real-time, comprehensive page analysis to identify phishing patterns. The company promotes its advanced real-time phishing detection technology, which demonstrates good results.
Avast was able to block 98% of the phishing links from the test suite, which makes it one of the leaders among other antivirus programs.
If you click on the large button in the middle of the Avast status screen, Smart Scan will start. Its functions include scanning browser extensions, scanning active malware, and identifying performance problems. Avast also checks network security issues, warns about missing security patches and weak passwords. On a test system, smart scanning is completed in less than 10 minutes.
You can also choose additional scanning options. For example, a full scan may take more than two hours. You don't need to have a full scan every day, but it is recommended to run it at least once, after installing the antivirus, to get rid of the threats that already exist in the system. After that, real-time protection will cope with any new attack.
The Network Analysis component detects problems not only with wireless, but also with wired connections, and indicates devices with security problems. Avast does its best to identify the device by name and type, but you can't always get this information unless you have network skills.
Avast Online Security extension is installed in the Google Chrome and Mozilla Firefox browsers.
Online Security tags your search results on popular search engines. A green icon is a sign of a safe web resource, and a red one indicates a danger. A gray icon means that the site has not yet been analyzed. You can select an icon on the toolbar to like or dislike the current page.
Online Security detects any advertising trackers or other tracking modules on the particular site. By clicking on the icon, you can get detailed information and block some or all trackers on the site or enable automatic blocking of all trackers on all sites.
Cons:
Limitations of the Password Manager
Password Manager is a fantastic feature for a free antivirus. It does a good job with its basic functions. But it lacks such functions as multi-factor authentication or password reset.
Also, Avast cannot simplify the process of your switching to it after using another password manager. You can only import passwords stored in Google Chrome or Mozilla Firefox, but there are no other import options. Avast Password Manager does not warn of weak and duplicate passwords; this feature is available only in the paid version.
Limitations of the Free Version
Although Free Avast Antivirus provides sufficient protection of the device, many useful features can only be purchased separately. Among free products, Avast is considered one of the leading antiviruses. However, in comparison to the paid competing products, Avast does not obtain all the features available in the alternative programs.
FAQ
Is Avast a Good Antivirus?
Without overloading your system, Avast handles real-time scans for suspicious activity of applications, web traffic, and incoming mail. It automatically blocks suspicious sites containing links to malicious software, as well as phishing sources.
Avast allows updates to occur in small packages up to 400 times a day. In this way, updates can be made even with a very weak Internet connection.
Is Avast Any Good?
Avast Free is only for personal use and cannot be used for business needs. Also, when setting high-security settings, it might load the system substantially.
Therefore, Avast seems to be perfect for private use for people who avoid visiting suspicious sites and do not work in the environment exposed to high hacking risks.
Features
| | |
| --- | --- |
| Price | $59.99 |
| Windows | Yes |
| Mac | Yes |
| iOS | No |
| Android | Yes |
| Auto-Virus Scanning | Yes |
| Email Protection | Yes |
| Money-Back Guarantee | 30 days |
| Manual Virus Scanning | Yes |
| Real-Time Antivirus | Yes |
When a file is deleted from your computer, some traces of it may remain on the hard disk, even if you do not see them. Digital File Shredder deletes files and ensures that they disappear without a trace from your computer.
Data Shield feature analyzes all of your files, identifying important and sensitive ones, to provide them with even greater security to protect against any threats.
Driver Updater promises to reduce the number of malfunctions by updating old and damaged drivers. It is installed when running Avast for the first time.
Do Not Disturb mode makes the antivirus stop and postpone scheduled checks and mutes the notification system, showing only the most critical warnings. You might also choose programs for which you don't want to activate Do Not Disturb and let Avast check them uninterruptedly.
The SafePrice plugin helps you find the best bargains on the Internet when you shop online. Just click on the toolbar icon to find out what offers he has found. SafePrice also offers coupons when available.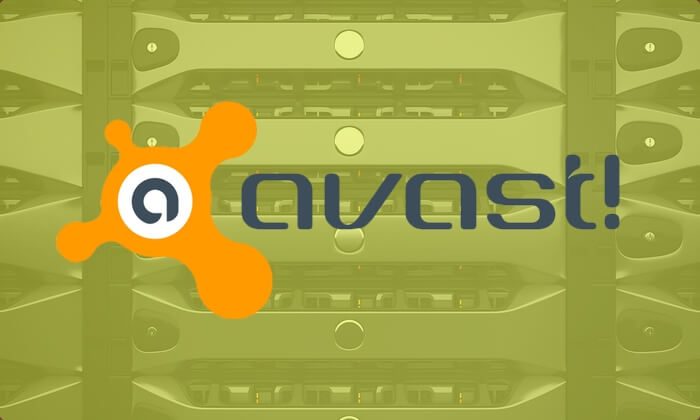 Install and Setup on Windows
Avast works with different versions of Windows, including 7, 8, 8.1, 10, Vista, and XP SP3.
Installation of the program is simple, and will not take much time. The installation steps are as follows:
Log in to Windows as an administrator. Check if you have any other application or antivirus program running on your PC. Make sure they don't work before starting the installation.
Open official Avast website and click the button to download Avast Free Antivirus installation file. By default, it will be saved in the Downloads folder, but you can select a different location. After you download the installation file, close your Internet browser.
When the installation file (.exe) is downloaded, right-click it and select Run as administrator in the context menu.
When the User Account Control dialog box opens and asks for permission, click Yes (or Continue for older versions of Windows).
To change the default installation language, select the language in the upper right corner of the screen. For the default installation, click Install.
Wait for the installation of Avast Free Antivirus to complete on your PC.
Click Continue on the screen below the message "You are protected!"
View the Avast privacy policy and click Continue.
Avast Free Antivirus is installed and ready for use. To ensure the proper functioning of all components, reboot your PC. Then, you can open the Avast interface by clicking the Avast icon in the notification area of ​​the Windows taskbar. You can also reach the Avast Free Antivirus icon on the desktop. 
Install and Setup on Mac OS
Open official Avast website and click the button to download Avast Free Antivirus installation file. By default, it will be saved in the Downloads folder, but you can select a different location. After you download the installation file, close your Internet browser.
Make sure that any applications or other antivirus programs are not running before you start an installation. If you have some antivirus installed previously, it is better to uninstall it.
Open setup file (.dmg) double-clicking it.
Double-click Avast Security.
Click Continue to install the antivirus software.
Click Continue.
View Avast End User License Agreement and click Continue.
Click Agree to confirm that you accept the terms.
Click Install. You might customize the location for installation on your PC.
Click Close.
Done! Avast Security is installed on your Mac. You can run Avast immediately clicking Continue with Free. 
Avast Video Guide
Our Verdict
Avast Free Antivirus demonstrates high-level performance supported by good grades from laboratories and has a rich collection of advanced features. As for the additional functions, the product offers several features that are absent in some paid security programs. However, some bonus features need to be bought separately, and not all of them might meet the users' expectations.
Some of the program's features are limited within their functions. Mainly, Avast's password manager cannot provide multi-factor authentication, import passwords from other managers, or reset the passwords.
Avast offers a great opportunity to use a completely free product on different system versions of Windows and Mac OS. For the regular users who work in a relatively safe environment, Avast will serve a great solution for protecting the computer in an almost invisible way.
Visit Avast
The most popular Antivirus Reviews