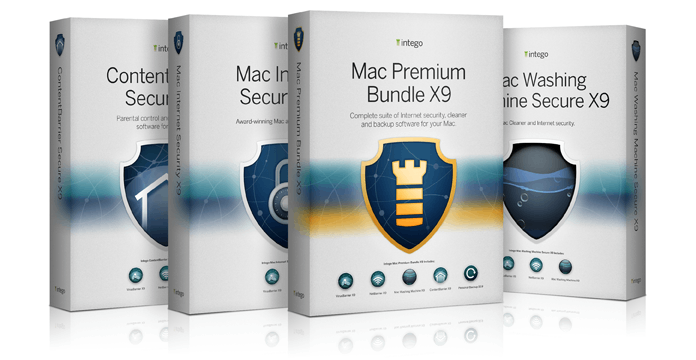 For Mac users, Intego is one of the most favored antivirus applications because of its impressive malware detection and clean-up rate. Intego products are mainly developed for Apple. They offer a variety of different programs and features that not only helps in removing viruses and malware but also helps in improving the overall performance of your system.
Intego that started back in 1997 to fight against malware and offer security solutions to its users. Since then, it has gained quite a name in the industry, mainly because of their excellent product line and user-centric approach. With the elegant and straightforward user interface, getting around the Intego antivirus is easy.
Users do not have to worry about running scans now and then, as the software does so automatically in the background, always looking for viruses and malware, causing harm to the system. For any user who is looking for protection against malware, Intego is the right choice. And for someone who is looking for advanced features, Intego does not disappoint on that front as well.
There is a lot to offer, including real-time protection, two-way firewall, parental controls, and personal backup. Though it might be a bit expensive as compared to some of the other antivirus product offerings, it is undoubtedly worth the price for ensuring the safety of your system and identity on the internet.
Intego Price and Plans
There are four different antivirus product offerings provided by Intego. These four plans are as follows.
Mac Internet Security X9 - $39.99/year
Mac Premium Bundle X9 - $69.99/year
Content Barrier Secure X9 - $59.99/year
Mac Washing Machine Secure X9 - $55.99/year
Out of all the four plans, the Mac Premium Bundle X9 is the most popular one among Mac users. With the Premium Bundle X9, users get access to applications like Virus Barrier, Net Barrier, Content Barrier, Mac Washing machine, and Personal Backup.
For two year protection, you will have to pay $129.99 per computer for the Premium Bundle package. The Internet Security package can be bought at $74.99 per computer for one-year protection. The Content Barrier package can be availed at $114.99 per computer for one year of protection. And with Mac Washing Machine Secure package, you get one-year protection at $99.99 per computer.
Having said that, if you are not ready to purchase these packages immediately, you can also use their 30-day free trial. This period will help you to decide whether you like the antivirus protection or not. There are two-subscriptions available – one year and two years. If you like the product and are sure to use for a longer period, go for 2-year subscription as you can save a lot of money.
With Mac Premium Bundle, you also get easy recovery of data in case of the crash along with Mac cleaner to boost the speed of your Mac devices. It is all in one antivirus, anti-spyware and anti-phishing software for mac users.
Intego Antivirus Pros
User-Friendly Interface
Reasonable Price
Excellent Customer Support
Less Impact and Performance Improvement
30-Day Free Trial
User-Friendly Interface
Intego Premium Bundle and other packages are easy to use and have a sleep and clean interface. The software is easy to download and install that can be performed by anyone, including people without technical knowledge. You do not have to be a tech-savvy individual to use the software. It is easy to understand, and scans are performed easily from the interface.
Moreover, the antivirus software is runs automated scans. In this case, you don't have to them by yourself over and over again. The intuitive interface has clear information with important function displayed on the home screen.
Reasonable Price
Though you might think that the product offerings are a bit expensive, it has a reasonable price for the features and applications that it provides.
For instance, the Mac Premium Bundle X9 offers Virus Barrier, Net Barrier, Content Barrier, increases system performance, backs up essential files and folders, removes duplicate files, blocks inappropriate emails and continuously monitors application bandwidth among many more features. You can avail all of this for $69.99 for one-year protection.
And with the kind of impressive detection and removal it provides against malware, it is certainly available at a reasonable price.
Excellent Customer Support
Intego offers excellent customer support and has a huge resource base. You can even go through their FAQ page that has provided a solution for the most commonly asked questions. In case if you do not find the answers there, you can reach out to customer support through their contact support option.
The customer support executives are knowledgeable and will be able to provide you a solution for the queries you have. You can even get in touch with them through the live chat option, which is the fastest way to resolve your queries.
Less Impact and Performance Improvement
There are two different types of scan options available for users. You can select a quick scan or full scan, depending on your requirement from the home screen. Both of these scans can be completed quickly and efficiently. The antivirus does not create an impact on system performance even during full scans.
Moreover, with its system cleaner functionality and ability to remove duplicate files, it creates more storage space. The Premium Bundle X9 regularly clears cache space, thus saving more space on your system. All of this improves the speed of your system and therefore, the performance.
30-Day Free Trial
Although there is no free version of the antivirus software, you can make use of the free trial for 30 days. It will be enough to decide whether you want to make use of their paid services. If you do not wish to continue at the end of the 30 days, you can easily cancel out your subscriptions.
Intego Antivirus Cons
Windows malware detection isn't effective
Cannot detect unknown ransomware
Windows Malware
Windows malware and virus detection rate isn't as high as that of mac malware. It is one of the major concerning points that many users around the world have. In addition to this, there is no auto-delete option for malicious files. Having said that, if you find a new malware that the software is not able to detect, you can report the malware on the Intego website.
Unknown Ransomware Detection
The antivirus solution fails to detect unknown ransomware. The software can only scan for known ransomware by utilizing the signatures. However, it is something that we are looking forward to in the next upgrade of the antivirus solution.
Frequently Asked Questions about Intego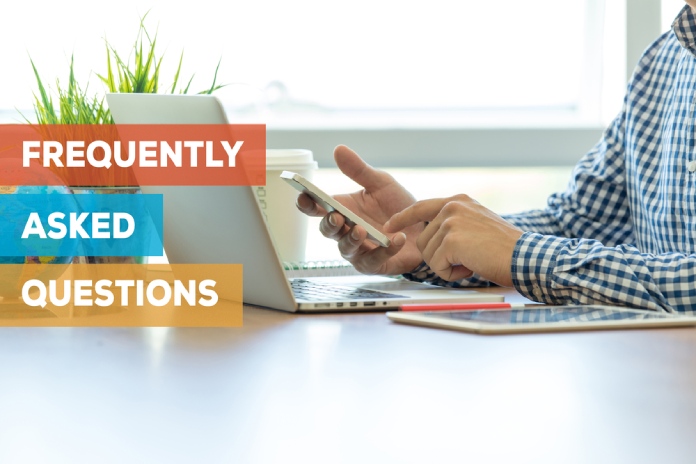 Is Intego a good antivirus?
Since the antivirus solution is developed keeping Mac OS in mind, it does a good job in detecting and removing malware that is targeted towards the Mac system. The company also claims that the software can detect Windows malware as well. But the independent test results say otherwise. The result of AV-Test and AV-Comparatives were worse and below 30% detection rate.
However, when it comes to malware targeted towards mac devices, it does a great job and prevents your mac devices from all kinds of viruses and malware. The Mac Premium Bundle is an all in one option that offers antivirus, anti-spyware, and anti-phishing protection.
Is Intego any good?
The X9 series of Intego product line has many amazing features at the offering for their users. With a two-way firewall, parental controls and back up functionality, Intego can be a good choice for users who are looking for antivirus protection for their mac devices. It is a reliable antivirus solution that protects against Trojan, spyware, and other malware.
Outstanding Intego Features
Virus Barrier
Virus Barrier can keep your mac devices free from spyware, Trojan horses, key loggers, worms and other mac viruses. It performs deep scans as well as quick scans. Users can schedule scans for a later period or date as required or can perform them on demand.
Virus Barrier feature will scan all incoming emails as well as hard disks. The antivirus solution will send you an email notification when it finds any malware on your Mac device.
Net Barrier
Using the Net Barrier feature, you will be able to make use of a two-way firewall on your mac devices to monitor and protect unauthorized devices from gaining access to your devices. At the same time, you will be able to prevent any malicious outgoing connection from your device.
The Net Barrier feature will optimize the firewall setting on its own depending upon the kind of protection required for your device.
Content Barrier
The Content Barrier features provide the Parental Control option so that you can protect your children on the internet. You can make use of the time limit feature to control the amount of time spent on the internet by your children. It also allows taking automatic screenshots of their activity on the internet.
Additionally, it also generates a key log whenever your children are using applications like chat functionality. Using which you can monitor within whom they are communicating on the internet and be better able to protect them, in case of any danger.
Washing Machine
There might be junk files on your system that are causing your device to run slowly. This feature of the Intego antivirus software ensures that all of those junk files are removed from the computer. It includes duplicate files and folders, cache memory and temporary files.
It also can protect you from online threats while boosting the performance of your system. It is indeed a handy feature that can remove junk files and increase performance.
Personal Backup
This feature is especially important when you are at risk of losing your sensitive and personal information. In case of a crash, you can back up all of your files and data. The backup process is fast and can be automated.
In the case of a computer meltdown, you can recover the files faster and more efficiently. The feature provides total control over all of your data and folders.
Intego Antivirus Setup
The Intego antivirus has been specifically designed for mac users. The software can be download directly from the Intego website. Depending upon your package, you will be charged annual fees at the end of the first month, if you choose to get a free trial for 30 days.
Once you enter your credit card details, you can get the product. Once the download is complete, the file will be available in your download folder.
Find the file and open it. It will display the button to install the antivirus. Click on install and wait until it gets completed. It is easy to download and install the antivirus solution on your mac devices.
Our Verdict
Intego antivirus solution does a good job in detecting and removing viruses and malware from mac devices. However, its Windows malware detection isn't as great as the company claims to be. If you opt for Premium Bundle antivirus, then you can get all in one protection using antivirus, anti-spyware and anti-phishing.
Though it is a bit expensive as compared to other antivirus brands, it is definitely worth the price because of its rich-feature offering. You can even make use of the 30-day free trial to evaluate the software before becoming a paid customer. The antivirus is easy to use with great customer support.
All in all, it is a great antivirus for mac users that are worried about their privacy on the internet and want to protect themselves online.
If you are a previous user of Intego antivirus, let us know your experience with the software in the comments below. If you think we missed something that readers should know, please let us know in the comment section below.
The most popular Antivirus Reviews