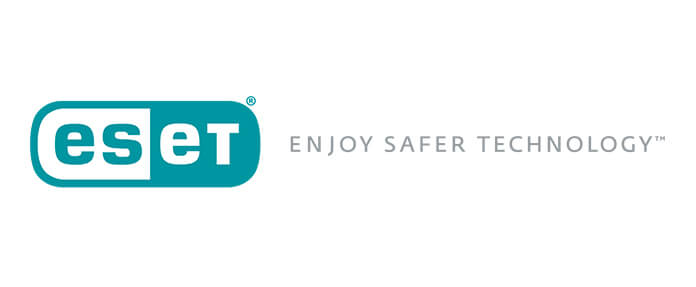 Today we are going to provide a full Eset Review a robust security product for Windows PCs and laptops. We shall start our review with a license. The annual license will cost you as much as $39.99 with an ability to customize the subscription by the number of devices to protect and years of using. Eset Antivirus can be downloaded from the official website. Installation and activation are fast and intuitive with guidance throughout the process. Surely, you are allowed to try a free demo version (30 days long) before making a purchasing decision. The installation has several steps, which include the download of the latest program code at the beginning and the download of the newest malware detectors in the end.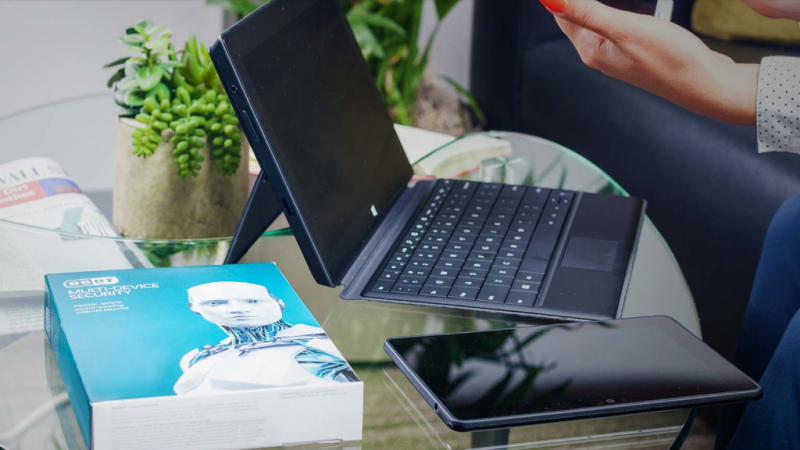 Make sure your Internet connection is stable when you first install this antivirus. In the intermediate stages, you will need to make some decisions. Such as, you can opt whether to share anonymized malware-related data, gathered from your PC by Eset Antivirus, with the LiveGrid system. Besides that, at the stage of installation, you will also need to choose whether you want to switch on the detection of potentially unwanted software, or not. In fact, potentially unwanted programs are not malware, but they can suck the resources of your computer, causing it to malfunction or slowing its performance. Eset Nod32 Antivirus will offer you to prevent the installation of potentially unwanted software at this stage.
Eset Nod32 Antivirus Review: Main Features
So what types of protection can a user expect from Eset Nod32 Antivirus? Actually, it has much to offer.
Let's delve into its major security features:
Antivirus and antispyware to eliminate the risk of Internet threats
Anti-phishing protection against identity thefts
Blockage from visiting suspicious websites and in-browser warning notifications
Malware & potentially unwanted software detection and blocking
Recognition and deletion of viruses, Trojans, and rootkits ransomware from the computer
Scanning of emails and attachments for viruses
Scanning of files which you start downloading and the download interruption in case there is something wrong with them
USB drivers immediate virus scanning and removing
Summing Eset Nod32 review, we can say that Eset Antivirus is a sophisticated security tool that guards your Windows computer against both internal and external dangers and allows you to browse the Internet without a fear.
Eset Antivirus Review: Advantages and Disadvantages
According to numerous real-user Eset review, the software does not hinder the performance of your computer's systems, allowing you to enjoy its full power even when you play online games or watch videos. Cloud-powered scanning ensures the best protection via the Eset LiveGrid cloud database. 24/7 customer service can help you at any time of day or night and in your native language. The license can easily be transferred to a new device thanks to the Eset Unilicense. A user-friendly interface is easy to navigate and utilize, causing no difficulties with finding a necessary button or link. Negative antivirus reviews revolve around its limited functionality. For example, this security solution does not include important instruments like a password manager or firewall & spam filters. Unlike other similar products, Eset does not update automatically but messages you that you should update virus databases manually. However, this process does not take you much time because everything you should do in such a case is to press the Update button in the program interface. Still, if you do not do so from time to time, you jeopardize the security of your computer hackers and malware developers are ever-inventive, you know.  
Verdict
Taking real users product reviews into consideration and comparing the program with the competition, we can say that Eset Nod32 Antivirus is a reliable software to protect your Windows computer/laptop against most threats, both online and offline. It does not slow your computer performance down and does not interfere with the work of other programs pre-installed (provided, they are not malicious). It recognizes risks and always alerts you if you are about to visit a suspicious website. If you try to download a file/program that turns out to be dangerous, Eset will interrupt the download and send it to quarantine, leaving them no chances to infect your PC. Though this antivirus does not a vast range of advanced security tools, it is a good (and affordable) option to defend your computer or multiple.
The most popular Antivirus Reviews