Panda Antivirus Highlights
Features a decent free edition with lots of extras
Compatible with Win XP (including the 32-bit version)
Affordable, several packages to pick from
Why Panda Antivirus?
Panda Security is a Spain-based IT company that has been around since 1990. Currently, it provides solutions both for home users and businesses around the world. As for the antivirus, it is now called Panda Dome (as opposed to Panda Pro) and features a brand-new interface, new packages, and pricing. But how does it compare to the rivals regarding anti-malware protection? Does it have what it takes to compete with the leaders?
In this Panda review, we'll go over the lab test results, run our own test, talk about performance, customer support, and ease of use. You'll also find info on all the available packages, a list of worthy alternatives, and more. Let us go ahead and take a closer look at this product and answer the most crucial question: why you should pick the Panda antivirus?

Best For
People looking for a reasonably-priced antivirus
Users of outdated devices and operating systems
Fans of easy-to-use software, owners multiple devices
Panda Antivirus Pros and Cons
Pros
User-friendly, easy to navigate
Affordable prices, lots of packages
Low system impact, fast scans
Comes with several extra safety features
Includes a VPN (even with the free edition)
Generous 1-month trials for all plans
Cons
Not the best lab test results
Chat/Phone support only available to premium customers
Anti-ransomware protection not included in basic plans
No iOS support at the moment
Reliability and Security
Is Panda a reliable antivirus with a robust anti-malware engine? Can it protect you from modern-day threats, including phishing and ransomware? Let's find out right now.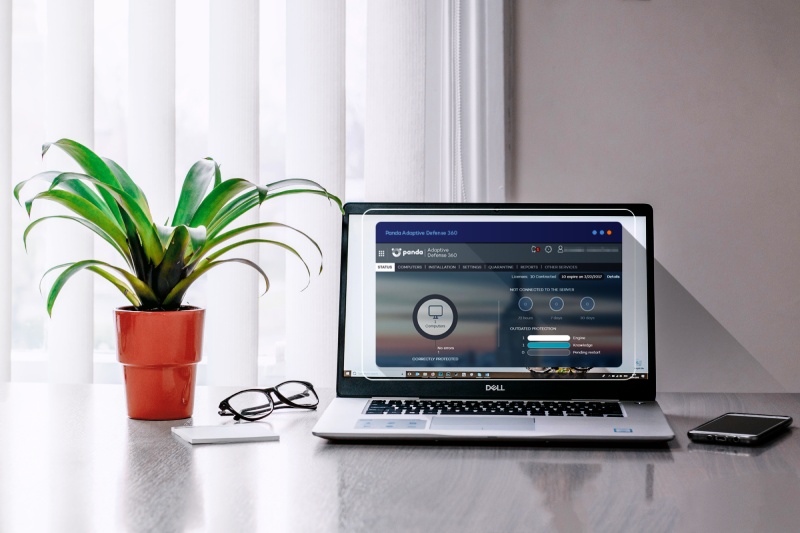 Malware Protection
AV-Comparatives, one of the most respected names among third-party labs, tested the Panda antivirus earlier this year. With an online detection rate of 97.6% and an online protection rate of 99.99%, it proved to be a worthy pick. However, it failed in the offline detection rate and only managed to "pinpoint" 62.2% of the malicious files.
In the false positives tests, Panda also performed worse than most rivals. For example, it flagged false alarms 90 times, while, say, Bitdefender only did that six times. Overall, the Panda antivirus received one star out of three, while Bitdefender, Avira, and VIPRE claimed the ultimate award.
The good news is, this product received higher praise from AV-Test. First of all, it detected and eliminated 100% of the planted malware samples. Secondly, in the zero-days protection test, it detected 99.6% of the samples. True, that still doesn't compare to the leaders with a 100% rate, but still looks quite decent. Overall, it received a perfect 6/6 rating from AV-Test in Protection tests.
For performance, it received a 5/6 rating and was ranked #9 on the list of the least-demanding software (we're talking about system impact). Summing up, if you're looking for the most secure solution, Panda won't be a good choice for you. On the other hand, it is more reliable than a large number of rivals on the market and is capable of eliminating most modern-day threats.
Scanning Options
Automatic, manual, Registry Startup, and USB – those are the scan types available with the Panda Antivirus. Plus, the software allows setting up scheduled scans like most rivals. That means you can choose which files/folders/apps to check and even specify when the scan is supposed to run. Plus, there are the Full and Critical Area scans.
They have a moderate impact on system performance and won't interfere with your workflow. It's important to note that the initial scans do take a lot of time (for example, the quick check needs up to five minutes to complete the first time). However, consecutive scans require a lot less time to finish.
Phishing Protection
Like most big-time antivirus products, Panda offers anti-ransomware and anti-phishing protection. Sadly, these modules are not available with the basic plan. On the bright side, the anti-phishing tool is an extension of your browser and is available both for Chrome and Firefox. So, if you're doing a lot of shopping online or regularly log into bank accounts, Identity Protection is a must.
During our test, we were pleased by Panda's performance in keeping keyloggers at bay. A quick note: cyber criminals use keyloggers for copying the user's keystrokes and thus stealing their credentials. Anti-phishing prevents attackers from monitoring your activity online and hijacking accounts.
Panda Additional Features
Here's a list of all the extra features that you'll get with the Panda Antivirus:
Parental Controls. These tools are for controlling your child's access to certain websites on the Internet and apps on a desktop/mobile device. There's nothing hard about using the Panda parental controls, as they're highly intuitive and easy to set up.
Identity Protection. For banking, shopping, and simply browsing the web, you'll continuously need identity protection. With this module, you can rest assured that no hacker will be able to steal your credentials (like passwords and logins) or get their hands on personal data.
Anti-Ransomware Protection. Cybersecurity specialists use this term to describe malware that plants itself on a user's device and blocks certain files/apps. And, to be able to use them again, he/she is forced to pay a ransom to the criminal(s) on the other side. Anti-ransomware protection eliminates any chances of that ever happening.
Data Shield. For encrypting confidential/sensitive data and keeping it away from prying eyes, this tool is precisely what you need.
Password Manager. As the name suggests, the Password Manager has only one goal: to secure and manage user passwords. It only takes one single click to activate this tool, and it will help you to not only keep the existing password-logins safe but also come up with new, safer ones.
Cleanup Tool. There are numerous programs for cleaning up the hard drive, boosting performance, and speeding up the browser. The cleanup tool included with the Panda Antivirus is quite useful and can, indeed, improve performance, especially if you're using an outdated OS.
Premium Unlimited VPN. A Virtual Private Network turns a user into a digital shadow by encrypting the traffic. With most Panda packages, you get 150MB of free VPN traffic per day. With the Premium plan (it's the most expensive subscription), you'll get unlimited bandwidth.
Premium 24/7 Support. Customer service is available to all users, including potential clients that are sticking with the Panda free edition. However, to get comprehensive support, you'll have to upgrade to Premium. Then, your requests will be prioritized over the others, and you'll be able to get support via live chat and phone.
Is Panda enough for protection?
We just went over its anti-malware, anti-ransomware, and phishing protection. Sadly, it doesn't have what it takes to compete with the leaders like Kaspersky, Norton, and Bitdefender. While the lab test results aren't horrible, and the Panda antivirus will be able to protect you on a large scale, it's not the best pick on the market.
The list of extra features is quite generous, though, and there are enough scanning options to pick from. We highly recommend taking a good look at the alternatives further down our review to get a better perspective. As for Panda, hopefully, the developers will improve its performance with the upcoming updates.
Ease of Use
Along with security and reliability, ease of use is one of the most critical aspects of an antivirus. In the next sections of this Panda review, we'll talk about the installation process and the user interface.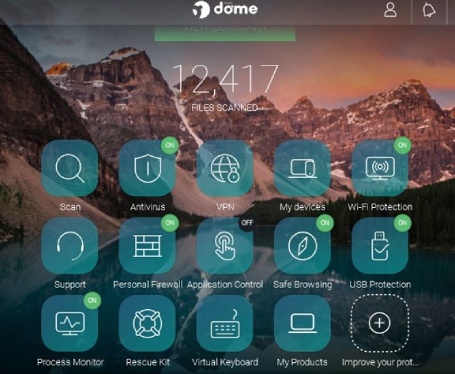 Download and Installation
Before going ahead with the installation procedure, you'll have to pick a package first. The good news is – the company doesn't ask the customers to create an account to be able to buy a plan. It will still need you to fill out a form ahead of accepting a purchase. Credit cards and PayPal are the only available payment options.
Once the setup file is downloaded, click on it and follow the installation wizard's instructions. This is important: during the installation, you'll be asked to install the Safe Web browser extension for improved security. It is compatible with all the leading browsers, including Firefox and Google. Smart Shopping is another helpful extra tool that you should also consider using.
During the first launch, the Panda antivirus starts a system scan. But, it doesn't download any updates or ask the user to restart the system. On the hard drive, the software requires about ~130MB of free space. As for the RAM, 50-60MB will suffice, which, of course, is quite impressive compared to most rivals.
User Interface
The best thing about the interface – it features a beautiful design that catches the eye. On top of that, it's also intuitive and easy to navigate. As always, most of the essential options/features/menus are located on the main dashboard. You can access them with one single click/tap. Settings can be accessed by clicking the corresponding button that's located in the top left corner.
Panda is a highly customizable antivirus product, and advanced users will appreciate that. The novices, in turn, can stick with the defaults. The firewall requires you to pick a Wi-Fi network (Public, Work, or Home). The anti-phishing and anti-ransomware modules work on their own. The rest of the menus/options should be left in the default state unless you're a pro. Don't worry: you'll make sense of all the key elements of the interface in no time.
Panda Pricing and Package Features
Panda Security did an excellent job of creating a highly flexible antivirus. Overall, you've got four paid packages, a free edition, and also products for Mac and Android. Sadly, it's not available for iOS yet.
Panda Essential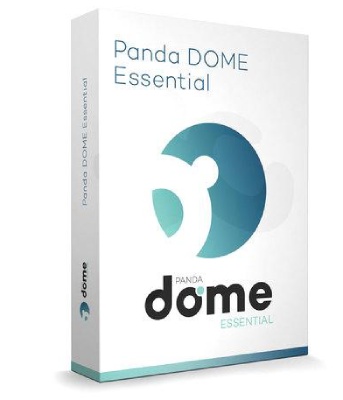 This is the entry-level package and offers a basic yet effective set of features and tools. With it, you'll get antivirus protection and a secure firewall, like with Panda free (read more about it further down this Panda review). Plus, it features a free VPN with 150MB of traffic per day.
And here is a list of all the additional features that Panda Essential comes bundled with:
Real-Time Protection For Mac And Android. If you're looking to protect not only a Windows-run computer but also Macs and Android systems, the Essential package will allow you to do that.
Wi-Fi Network Protection. Hackers are always trying to get access to Wi-Fi networks. Plus, many neighbors around the world are also known to pry. With this tool, your network will be well-protected against all invaders. You won't even have to do anything – it works on its own in the background.
External/USB Device Scans. To keep these devices safe from any potential threats, it is recommended to scan them regularly. With this feature, it is as simple as running a check-up from the main dashboard.
The annual subscription will cost you $38.34.
Panda Advanced
As the name suggests, this is a more advanced version of the previous package. Compared to Essential, it isn't very expensive, but it does offer a decent pack of additional features. According to company officials, this is the most popular package, as it protects against ransomware, phishing, and more. Here is a list of all the additional features:
Parental Controls
Identity Protection
Ransomware Protection
To learn more about these tools and other extras, go back to the "Panda Additional Features" section. It's safe to say that if you want to be safe and secure while surfing the web, you'll need identity and ransomware protection. Therefore, we recommend this plan over the previous one.
The price of a 1-year subscription is $46.14
Panda Complete
The next (and, of course, more expensive) package adds three more features, just like Advanced. In many ways, it is intended for people that regularly work with sensitive data and prefer their passwords, logins, and other data encrypted and well-secured. Here are all the extras:
Data Shield
Password Manager
Cleanup Tool
Panda Complete is available for $69.54, which is quite expensive compared to Advanced. So, again, make sure you need what it's offering before committing. For speeding up the OS, improving performance, and getting rid of unwanted junk, the Cleanup Tool is quite useful. The password/data protection tools, in turn, are also highly useful.
Panda Premium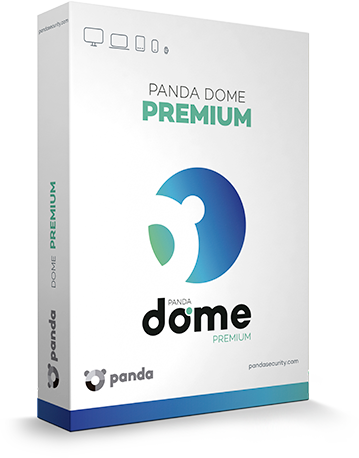 That is the ultimate Panda package, and it costs considerably more than the previous one. So, what does it have in store for us? First of all, Panda Premium features an unlimited Premium VPN. That means you won't have to worry about the traffic as it is, well, unlimited. The second extra feature is premium, 24/7 technical support.
Premium users are always prioritized over the regular ones. Plus, they get help through phones and live chat, while all the other clients don't. Everything else is the same. With an annual cost of $108.54, this is quite an expensive purchase. On the other hand, with all the additional features, it does offer quite a robust set of useful tools.
Panda Trial & Free Versions
One of the best things about this software – it offers generous 1-month trials for every single product. While most rivals provide a 7-day trial period, with Panda, you get one full month to test the product(s). As for the Panda free edition, it offers not only antivirus protection but also a secure firewall. Furthermore, you'll get 150MB of free traffic with the company's VPN.
Installation is easy, and the software has a low impact on performance. Plus, the fact that Panda provides a VPN and a firewall makes it an even more appealing pick. USB protection and rescue USB boot drives are also a part of the package. Last, but not least, the fans of playing games and watching movies will be pleased by the Game/Multimedia mode.
Money-Back Guarantee
No matter which paid package you choose, the company will always offer a 30-day money-back guarantee. During those 30 days, users can request a complete refund. The best way to do that is to send out a ticket. Or, if you're a Premium user, use the phone number/live chat – it will probably be quicker that way.
The same is true for canceling a current subscription: let the team know you want to cancel it, and they'll take care of the rest. To learn more about this process, go to the Support menu, and find the Panda Account section. It includes information on how to access your account, download new products, cancel subscriptions, contact, customer service, and more.
Panda Antivirus for Mac
Yes, Panda is also available for Mac, and, like the Windows packages, it offers one free month of trial and a 30-day money-back guarantee. Sadly, there's no free edition, which is rather strange. The software is compatible with Mac OS X 10.6 and higher. The installation file weighs less than 18MB, and it takes only a couple of minutes to install the program.
There are two packages available: Essential (44.24 dollars), and Premium (125 dollars). As you might have already guessed, these packages are very similar to the Windows plans. Premium is a universal package, meaning it can be used for all three platforms – Win, Mac, and Android.
Panda Antivirus for Android
Last, but not least, let's take a closer look at the Panda Antivirus for Android. First of all, it is available both as a paid and a free product. The free edition is very impressive and generous. Most users will appreciate what it has to offer. An important note about the paid edition: it is actually Panda Premium, so don't be surprised when you see the expensive price-tag.
The regular mobile device owners won't even need it. That's because Panda Android free offers real-time protection, manual scans, battery/performance optimization, and more. Anti-Theft, Remote Wipe, and 150MB/day VPN are also a part of the package.
Support and Customer Services
The biggest downside of the Panda support section is the lack of a live chat for regular users. Since this is the fastest and easiest way to get answers, it would've been nice to see it on the Support page. Instead, 24/7 customer service via phone and chat is only available to premium-level customers. On the bright side, you can always submit a ticket.
And, while it takes up to a day for the team to get back at you, the staff is qualified enough to help with solving most problems. We were pleased by their professionalism and eagerness to help. True, compared to some of the rivals, 24 hours is a long time to wait for a response, but, again, the technicians are well-educated. Plus, you can always try to find answers in the FAQ section, and we confirm that it's quite friendly and easy to use.
There's also a Getting Started option for people that are new to antiviruses. If you want to learn more about picking a package, downloading the installer, and renewing the license, the "Panda Account" section is where you should start. Last, but not least, at the very bottom of the menu, users will find product- and platform-specific questions and answers.
Panda Alternatives & Competitors
It's always a good idea to have several alternatives in mind when considering purchasing an antivirus program. The following list includes some of the best offers on the market that can be a better pick than the Panda software. These are the most competitive and appealing solutions and can do a better job of protecting your computer/mobile device from outside threats:
Avast. If you're looking for a simple yet effective antivirus, Avast might be what you need. It's not the most sophisticated software on our list, but it is highly capable. Avast features a very generous free edition (ad-supported) that can serve as a good starting point before switching to something more serious.
Kaspersky. Along with the next entry – Bitdefender – Kaspersky is considered to be one of the most reliable antivirus programs of our time. It is excellent at detecting and eliminating every single type of online threats, including malware, spyware, ransomware, phishing, key-logging, and more.
Bitdefender. Apart from industry-leading security, Bitdefender also boasts a user-friendly interface and a flexible core. You can switch between various modes (including a Gaming mode) with a couple of clicks. Plus, it does most of the work in the background and bothers the user only on rare occasions.
Bullguard. While the previous antivirus products are, indeed, better than Panda, they're also quite expensive. That's not the case with Bullguard: it's almost as affordable but still offers better protection for the regular users. It doesn't provide a VPN, though, and customer support is somewhat limited.
AVG. Here, we have another worthy alternative to Panda. It's like the golden middle between the brick-strong Kaspersky and the friendly and low-impact Avast.
Final Verdict
That is it for our Panda review, and now it's time to sum things up. If you're looking for an affordable, easy-to-use antivirus product with a low system impact, Panda might be a good pick for you. It comes bundled with extra features, a capable free edition, and is available on Win, Mac, and Android. However, it's not nearly as effective against malware/other threats as the industry leaders.
In the lab tests, the Panda antivirus leaves a lot to be desired. Furthermore, the entry-level plan is quite limited and doesn't offer protection against ransomware, phishing, or 24/7 support. Therefore, only consider this software if a low price and straightforward interface are essential for you. If not, the alternatives that we listed in the previous section will probably be a much better choice.